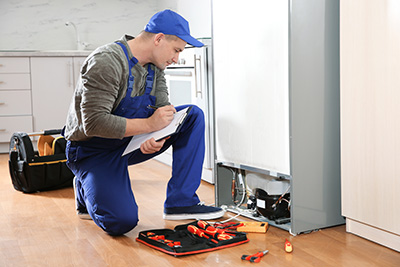 A home energy audit is a process in which trained energy auditors, or energy assessors, use specialized equipment to examine a home in search of energy efficiency issues like air leaks, HVAC problems and insufficient insulation. A professional home energy audit usually includes an examination of recent utility bills and an interview with the homeowner to help determine potential problem areas. 
Some companies that provide energy auditing services also provide maintenance and repair services. But in many cases, the end product of a home energy audit is a detailed report with instructions for taking future steps to improve the energy efficiency of the home. The homeowner can then hire professionals to perform some of the more complicated work, and potentially do some of the easier jobs on their own.
If you're not ready to schedule a professional home energy audit but would still like to try to improve your household energy efficiency, there are several ways to do this. It won't be as detailed or thorough as a professional energy audit, but you can use DIY energy auditing techniques to identify some of the easier-to-detect opportunities to save energy.
Choosing a Home Energy Auditing Company
It's easy to search for home energy auditing services online, but not all services are equal. At a minimum, you should try to find some recent customer reviews of a company and confirm that they use calibrated blower door tests and thermographic technology before scheduling services. If you are seeking recommendations, you can try checking with your local government or utility company to see if they have preferred contractors. You can also search for certified energy auditing services online through the U.S. Department of Energy's Home Energy Score program or its Home Performance with ENERGY STAR program.
Once you choose an energy auditing company, be sure to listen to any instructions given to you before your appointment. You may be asked to collect several months' worth of recent utility bills, fill out questionnaires or make specific preparations around your home.
What Happens during a Professional Home Energy Audit?