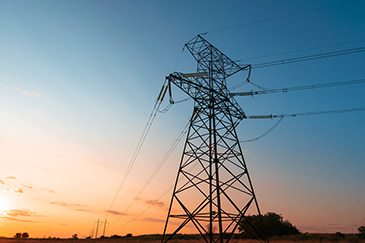 First, it's helpful to understand how energy choice impacts billing. Most energy customers have some degree of choice in how they're billed, but the extent of that choice depends on whether the customer lives in a state with a competitive energy market.
Single-Choice Markets
In an electricity or natural gas market where the local utility is the only choice, the utilities handle everything – energy production, transmission, repairs and even billing. Here, billing options are restricted to those offered by the local utility.
Competitive Markets
In a competitive market, the utilities produce and distribute energy, but billing and customer service are sometimes handled by separate companies called electricity/natural gas suppliers or electricity/natural gas retailers.
Retail energy suppliers compete with each other by maximizing customer choice and offering benefits that may set them apart from the competition.
Depending on where you live, your supplier could bill you directly or you could still receive bills from your utility with your supplier listed as a line item. In some areas, you're able to choose whether you receive your bills from your supplier or local utility. Suppliers  
Common Billing Options
Monthly usage: Most customers get billed for the amount of energy they use each month, which results in higher bills in months when they use more energy.
Budget billing: Budget billing is when an energy supplier estimates the amount of energy a customer will use in an entire year and bills an equal amount each month. This can make energy bills more predictable, but accounts may need to be periodically corrected to reflect actual energy use by issuing a credit for overestimation or an additional charge for underestimation.
Assistance programs: Some markets and utilities or suppliers have programs to reduce the energy costs for customers who qualify based on income or other factors.
Customers in single-choice energy markets can't choose where they buy their energy, so their billing options are restricted to those offered by their local utilities.
How Electricity and Gas Charges Are Calculated
Electricity is measured and billed in kilowatt-hours, expressed on electric bills as "kWh." A kilowatt-hour is a measure of both wattage and time.
Everything that draws electricity has a wattage, which can be multiplied by the hours used to get the number of watt-hours. If you take the wattage of an appliance, multiply it by the number of hours you run it, and divide the sum by 1,000, you get the number of kilowatt-hours consumed. So when you see the current kWh total on your electric bill, that's the sum of all the kilowatt-hours consumed by all your appliances, lights and electronics over the course of the month.
Depending on your natural gas supplier, they may calculate your gas charges using any of these three measurements:
Ccf, which refers to 100 cubic feet of natural gas by volume
BTU, or British Thermal Unit, which refers to the amount of heat required to raise the temperature of one pound of water by one degree Fahrenheit
Therm, which is equal to 100,000 BTUs
How to Read Charges on Your Gas or Electric Bill