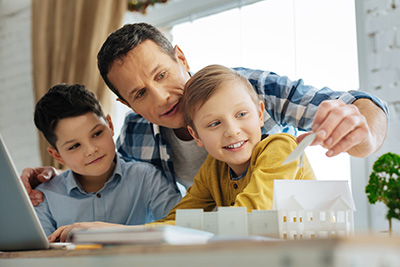 Among the states that have deregulated one or more of their energy markets, you'll find varying approaches to how a customer shops for energy service. In many states, the local utility still competes for customers in the marketplace along with suppliers. In others, the utility is only responsible for delivering energy and customers must choose a supplier. 
The state agencies that oversee energy production and delivery typically provide a number of ways for customers to browse and compare plans, the most user-friendly of which is an online marketplace. 
When shopping for plans, you'll find that energy suppliers compete in multiple ways. Some suppliers emphasize their low rates. Others promote their customer service ratings. Some compete for ecologically conscious consumers by investing in things like renewable energy technology or carbon capturing. 
Suppliers may also offer a variety of rate structures that can potentially help you save money. These can include fixed-rate plans for customers who want predictability and plans with special pricing features, such as free electricity on weekends. Some suppliers even attract customers with incentives like gift cards, electronics or tickets to special events.
In many cases, especially with fixed-rate plans, you'll be required to sign a contract. Contract terms may last anywhere from six months to two years. You can break your contract if you move to a new address that is outside the service area of your supplier, but if you want to end your contract early for any other reason, there may be a penalty.
What Else Is Different Under Energy Deregulation?
If you get your energy plan from a supplier, you'll have relationships with two companies: the energy supplier that you choose, and the energy utility that is assigned to your area.
Because of that difference, you'll need to contact different companies depending on what kind of help you need. If you're experiencing a power outage, have damage to your electric meter or need to report an energy emergency like downed power lines or a natural gas leak, you'll want to contact your energy utility.
Payment and billing work differently depending on your state. In some states, your supplier bills you while in others, the bill comes from your utility.  
If you want to change your plan or transfer your service, you should contact your energy supplier. 
If you live in a state that is considering a switch to energy deregulation, there's no need to worry about your utilities – they're not going anywhere. Their most vital services – the generation, transmission and delivery of energy – are considered a natural monopoly. But if your state decides that the retail side of the energy business is ripe for competition, it may open up a whole new marketplace where you'll have greater control over how you power your home.