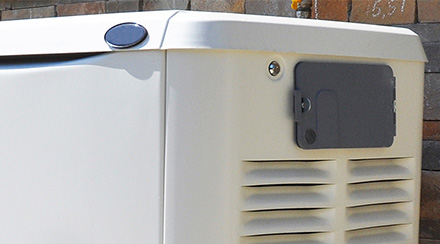 If you've ever endured a storm or hurricane which has resulted in a power outage, you know what a miserable experience it can be. There's the discomfort of being without climate control, the boredom of missing your electronics, the waste of a fridge full of spoiled food – and in some cases, power outages can even pose health and safety risks. But if you're prepared with an emergency generator, you can keep your family safe and comfortable until power is fully restored.
Generators range in price from a few hundred dollars to several thousand, and there are numerous brands and models to choose from. Don't wait until your power is out to start thinking about this home upgrade; it's a high-involvement purchase that may require professional installation, so advance planning is key.
The Four Types of Generators
While generators vary in their features and fuel types, most fall into one of four categories: standby generators, portable generators, inverter generators and solar generators.
Standby generators, sometimes called whole home generators, must be professionally installed and are permanent fixtures to a home. The main unit is installed outside, similar to a central air conditioner. These units are typically powered by natural gas or propane and start up automatically when a power interruption is detected. When your home is powered by a standby generator, you can continue to use your electrical outlets and appliances as you normally would.
Portable generators can be stored in a garage or shed until they're needed, at which point they can be wheeled to a suitable area and set up. Appliances and electronics can be connected directly to portable generators using special extension cords, or the generator can be connected directly to a home's electrical grid, where it can function as a whole home generator. This requires a modification called a transfer switch, which should be installed by a licensed electrician. Most portable generators run on gasoline, but some may use diesel, propane or natural gas. They produce carbon monoxide, so they must be set up in ventilated areas away from living spaces.
Inverter generators are so-called because of the specific way they generate electricity. These models produce electricity in multiple phases, converting it from alternating current to direct current and then back into alternating current. Some standby generators use this technology, but most inverter generators are portable generators. They can be more appealing than traditional portable generators because they're quieter and produce a more stable flow of electricity that is better for sensitive electronics. But just like portable generators, they typically run on gasoline or diesel and must therefore be positioned carefully to allow the safe ventilation of carbon monoxide.
Solar generators use solar panels to harvest the free energy of the sun and store it in a battery. They don't produce as much electricity as models that run on other fuels, so they're not practical for powering major appliances like refrigerators or HVAC systems, but they can generate enough free energy to provide the simple comforts of small electronics and appliances. These units do not produce carbon monoxide and can usually be operated indoors, with the panels set up outside. Because the sun is needed to charge the battery, solar generators can only generate electricity during the day and will charge slower during cloudy weather.
Key Considerations When Choosing a Generator