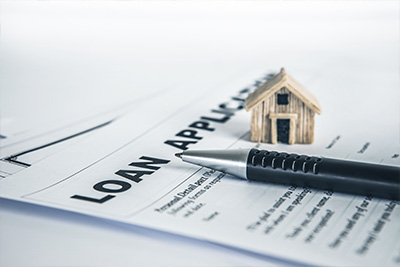 Before you can get financing for the installation of solar panels, you must have at least an estimate of the total cost of your project. That means you must settle on a solar installer first. If financing is important to you, one of the criteria you can use to evaluate prospective solar installers is the level of financing assistance they offer.
Many solar installers do provide financing options, usually through third-party lenders. Some of the larger installers may offer in-house financing. Installers may also provide assistance with applications for tax rebates and financial incentives, which can vary by state and locality. We'll get to those later.
Even if your installer offers financing, it's a good idea to look around at other offers before making a decision. The best place to do this is with your own financial institution, or with other reputable banks or credit unions in your area.
Ask your bank or credit union if they offer solar loans designed for this specific purpose. If they don't, find out if you qualify for a home improvement loan, home equity loan or home equity line of credit that you can use to purchase solar installation. You can also inquire about terms for personal loans.
Solar Financing Through Financial Institutions
Solar loans offered by financial institutions typically function like the home improvement loans you can use to finance a new roof or driveway. Their terms may vary, so you'll want to collect as much information as you can to compare them to your other options.
Home Equity Loan or Line of Credit - A home equity loan or line of credit may be a good option if you have accumulated equity in your home through months of timely mortgage payments. A home equity loan works similarly to a personal loan, with a fixed interest rate and repayment schedule. A home equity line of credit is more open-ended, allowing you to spend as needed up to your credit limit, usually with a variable interest rate. Both loan types allow you to borrow against your home equity, so the more equity you have in your home, the higher your limit will be.
Personal Loan - A personal loan is not tied to your home equity, and whether you qualify (and at what rate) will often depend on your credit score and the amount you need to borrow. These loans will always have a fixed interest rate and repayment schedule.
The Finer Points of Solar Panel Financing
When deciding on your solar financing options, there are a few key factors you'll want to consider:
Interest Rate - The first thing you want to pay attention to is the interest rate. Obviously, the lower the rate, the more you'll save.
Repayment Schedule - The second factor to check is the repayment schedule. If it's too short, your monthly payments could be too high for your budget. If it's too long, you could spend more than you need to on interest. Figure out how much you can spend per month, and try to choose a loan with the shortest repayment schedule possible that keeps your payments under that amount.
Electricity Savings - Don't forget that you'll be saving money on electricity once your solar array is up and running. Your solar installer should be able to give you an estimate of how much you should expect to save, which you can factor into your calculations when determining your ideal payment amount.
Lender Benefits - Some lenders may have other bells and whistles to add, like price breaks for automatically scheduled payments, or a user-friendly online payment system. How heavily you want to weigh these factors is up to you.
Bundle Solar Financing When Buying a Home
If you're shopping for a new home, there are some loans that allow you to bundle the cost of solar installation into a new home purchase. The FHA 203(k) loan and the Fannie Mae HomeStyle Renovation loan both make this possible, and may be easier to qualify for than personal or home improvement loans. These loans can also be used to refinance a home you've already purchased.
Can I Get a Solar Lease?